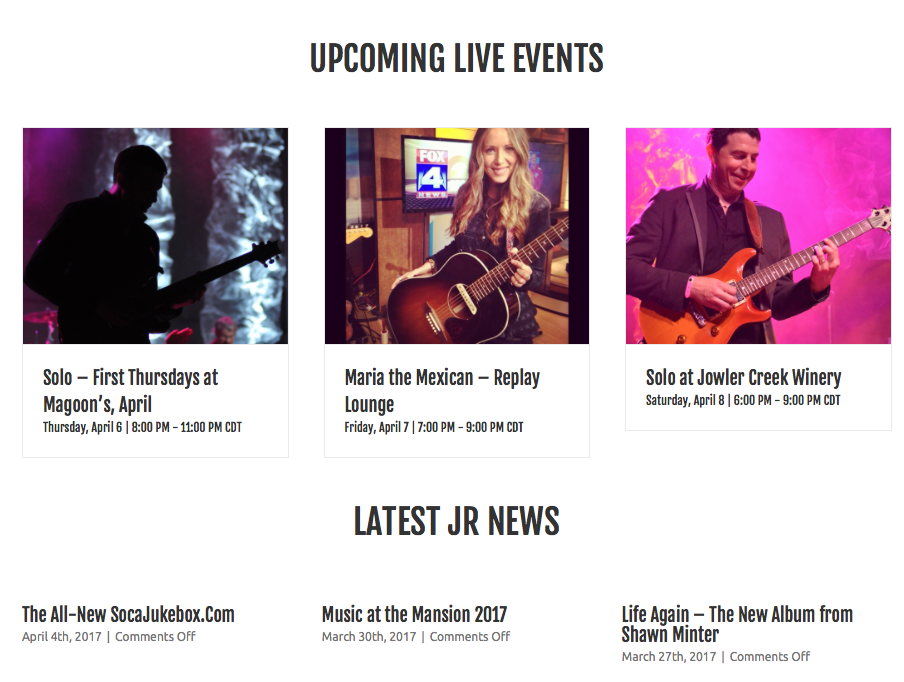 Great week or the Greatest week?
The nice man who came to clean our carpets today asked if the guitar music he heard was live or maybe a CD? Now that's a real compliment when you are effectively butchering something during a practice session.
Today was my "Day off" but like I tell all my students… "you only need to practice the days you sleep and the days you eat."
This is one of those great weeks with lots of cool stuff happening. I hope to cross your path at some point!
4/6/17 – Thursday – Solo at Magoon's
4/7/17 – Friday – Charles Iner Senior Recital at Benedictine College, 4pm
4/7/17 – Friday – Maria the Mexican at Replay Lounge, Lawrence KS, 7pm
4/8/17 – Saturday – Solo at Jowler Creek Winery, 6pm
4/9/17 – Sunday – First Christian Church, 9am
4/9/17 – Sunday – PRIVATE – Soca Jukebox Annual Meeting at Jay's!