We recently produced this song by composer, Simon Fink of Under the Big Oak Tree. It's got lots of our favorite players on it including members of Kelly Clarkson, Organ Jazz Trio, KC All-Stars, Under The Big Oak Tree, Under the Influence and Soca Jukebox. The song was mixed and mastered by Matthew Russo.
"Uncommon Character" (uncommoncharacter.com) is a rebranding event for our fair city with supporters and key players from all industries and civil organizations.
We love the song and we know you will too!
https://itunes.apple.com/us/album/are-you-in-love-single/1298910965
https://store.cdbaby.com/cd/simonfink
spotify:album:33KQ4RBQt7aauSJgHc8tQV
602401846845 UPC
Uncommon Character – Are You In Love (Live) from St. Joseph Chamber of Commerce on Vimeo.
Simon Fink – Lead Vocal, Acoustic Guitar
Jason Riley – Electric Guitar, Nylon Guitar
Lester Estelle – Drums
Craig Kew – Bass
Ken Lovern – Piano, Organ
Jolie Riley – Backing Vocal
Kristen Hamilton – Backing Vocal
#uncommoncharacter
http://www.uncommoncharacter.com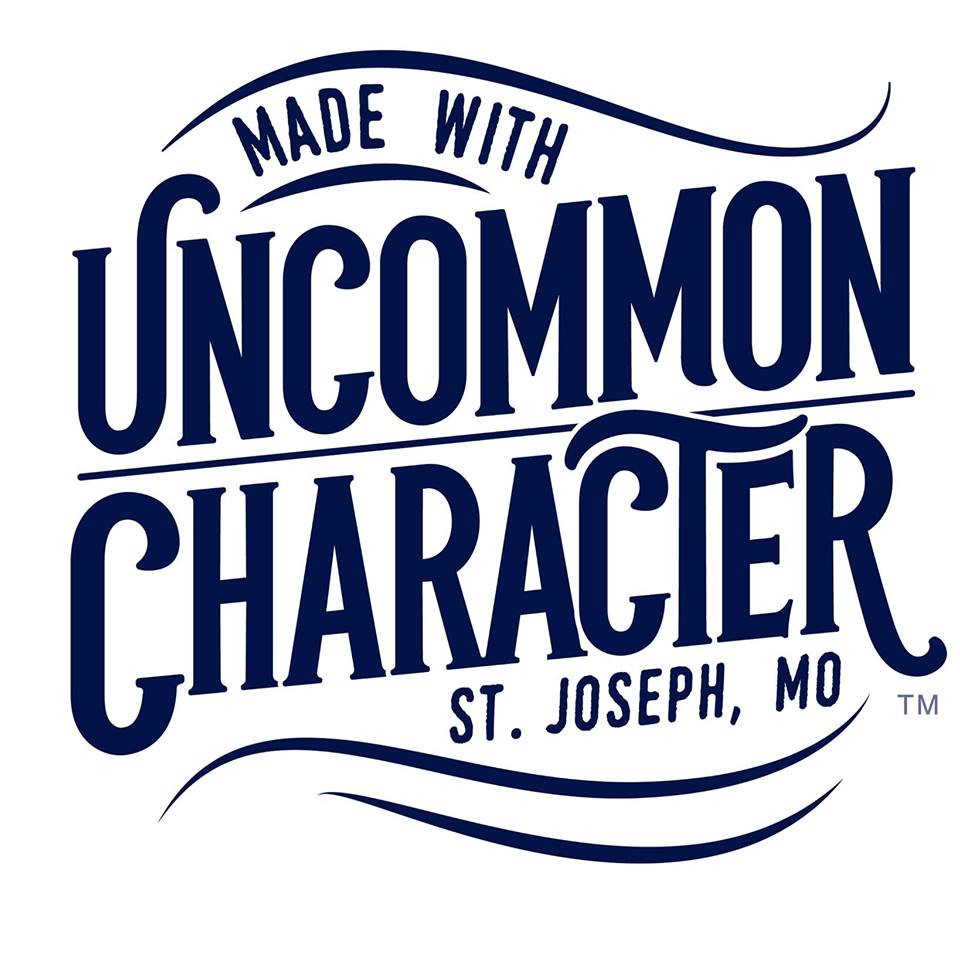 FOR IMMEDIATE RELEASE Monday, November 20, 2017
CONTACT Prior to 11/21/17:
Kristi Bailey
St. Joseph Chamber of Commerce 816.364.4108 bailey@saintjoseph.com
CONTACT After 11/20/17:
Christel Gollnick
JUPER Communications, LLC 816.588.2730 christel@jupercommunications.com
New Song Celebrating St. Joseph Released
Homegrown song is written and produced for the
Made With Uncommon Character community branding campaign
ST. JOSEPH, Mo. (November 20, 2017) – The community of St. Joseph has its own original song titled, "Are You In Love?" The song has been released online and is now available for download at www.uncommoncharacter.com. It can also be found on Apple iTunes and other popular music distribution websites. "Are You In Love?" was commissioned in August 2017 for the launch of St. Joseph Community Branding's campaign, "Made With Uncommon Character." It was written by Simon Fink, a local St. Joseph, Mo. musician of Under the Big Oak Tree fame.
Kristi Bailey, who leads the community branding initiative, said, "The song tells of St. Joseph's past and those current residents who continually strive to make their lives better. It is for the people of St. Joseph, Mo., past, present and future."
"We're aiming to feature the best aspects of our community and region … starting with its unique people, places, and events of positive character and innovative spirit," said Christel Gollnick, campaign creative manager. "'Are You In Love?' is an upbeat Americana song that captures the personality of the region and summarizes what so many people love about living here."
-more-
Several local musicians made the final production of the song possible: Simon Fink – writer, co-producer, lead vocal, and acoustic guitar; Jason Riley – co-producer, electric guitar, and nylon guitar; Lester Estelle – drums; Craig Kew – bass; Ken Lovern – piano and organ; Jolie Riley – backing vocal; Kristen Hamilton – backing vocal; Matthew Russo – mixing and mastering.
Fink said, "I'm hoping the song will help people get excited about the branding campaign and about their town."
St. Joseph Community Branding, LLC is a nonprofit organization led by a collaborative grassroots group of communications and creative professionals working to promote the community of St. Joseph and the surrounding region while serving as a resource for all who are living, learning, working, playing and visiting the area. Made With Uncommon CharacterTM is the branding campaign launched in 2017.
Kristi Bailey of St. Joseph Chamber of Commerce leads the initiative. Members of the directors group include Joey Austin, Mosaic Life Care; Bridget Blevins, St. Joseph School District; Beth Conway, St. Joseph Convention and Visitor Bureau; Jomel Nichols, Missouri Western State University; Mary Robertson, City of St. Joseph. Christel Gollnick, JUPER Communications, LLC, manages creative development.
###
uncommoncharacter@gmail.com (Email) | @sjcb_uncommon (Twitter) @uncommoncharacter (Facebook and Instagram)
<a href="http://www.jasonriley.com">http://www.jasonriley.com</a>
<a href="http://www.stjosephartsacademy.com">http://www.stjosephartsacademy.com</a>
<a href="http://www.socajukebox.com">http://www.socajukebox.com</a>