2014 was not a year for the timid or faint of heart. It was 365 days of plectrum to the string and pedal to the metal to get it all in.
133 shows with 10 different acts and roughly 20,000 miles traveled. I've literally got the best job ever. What a gift to be able to play fun music with great friends.
Some really cool things happened for us this year including a few firsts for me.
Big "THANK YOU" to the musicians, friends, family and fans that fuel this perpetual motion machine. I'm grateful.
Without further ado… Here's a few highlights from 2014!!!!
SOUTH X SOUTHWEST


Maria the Mexican was invited to perform for the Midwest Takeover in Austin, Texas during this year's SXSW conference. This was my first opportunity to take part in this annual meeting of all media.
I was cruising with bassist, Craig Kew and Organist, Ken Lovern. We scoured the entire Texas city in search of a C3 Hammond organ and leslie for Ken to play during our showcase. We played our show and took it right back. Thanks organ guy!
Hoodoo @ the Voodoo '14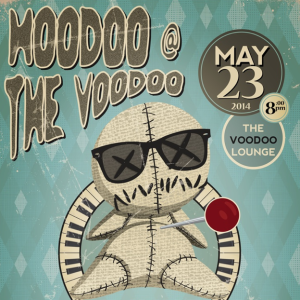 If you ever get the chance to get 20 or your closest friends and favorite musicians on one stage together, I suggest you just go for it. This will be one of my great memories for a long time to come. MtM, Soca J and UTI on stage for one night together at the Voodoo Lounge.
We have tons of great video and photos from that night that we're still going through. Incredible to have so many family and friends there for this one.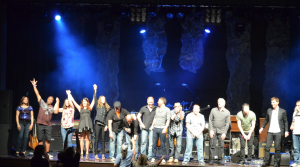 [youtube http://www.youtube.com/watch?v=rP8cTtCxt4o&w=640&h=360]
Soca Summer Tour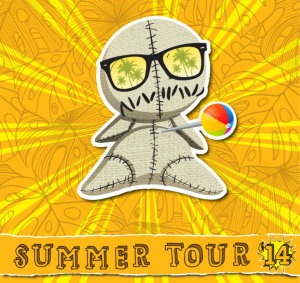 Soca Jukebox was on the road non-stop for one of the busiest seasons the band has ever seen. We spent a lot of time in getting the routing right for this one to pull out a record number of dates in just a few months.
Soca releases Live Voodoo & Live Voodoo Too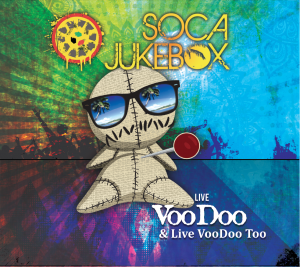 The very first commercial release for Soca Jukebox! Congratulations guys. This one has been a long time coming. The culmination of 2 live recordings (also from the Voodoo Lounge) released as a limited edition CD.
My First Baseball Game.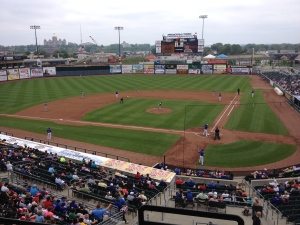 So… believe it or not, I've never been to a REAL baseball game… like in a stadium. When Soca was playing in Des Moines for Chris and Erin's wedding, they invited us all down to the Iowa Cubs game for the day-after celebration.
Now I'm totally sold on going more often. I'll just presume that whenever I get to go, we'll have our sky-box full of food, libation and fun folks.
Maria The Mexican's "Moon Colored Jade" receives Independent Music Award for Album Art.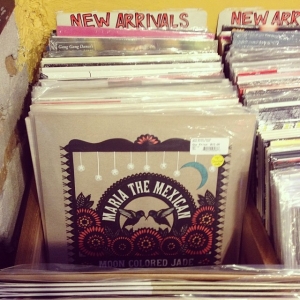 So proud of our art for this record and the work of the Artist, Angie Pickman at RuralPearl.com. Her piece was a standout in the category and she really earned it. Congratulations, Angie!
Spamalot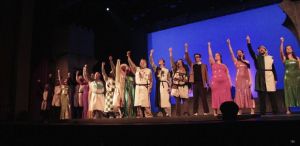 Once in a great while I'll get the opportunity to work on a larger scale broadway-style musical production. They are a lot of fun, a lot of work for a lot of folks and draw on a slightly different set of skills.
I jumped at the chance to do this one!
Word of Life Christmas Show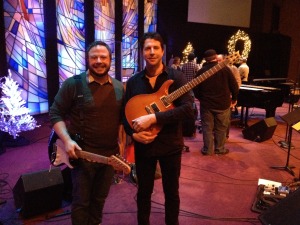 This show is an annual event for The Word of Life Church. It was epic in every sense of the word. This was another one for my wish list. Incredible arrangements including jazz, rock and funk style. Too Much Fun.
[youtube http://www.youtube.com/watch?v=FFQLm5dDux0&w=640&h=360]
BIG THANKS to my whole family and to my brothers and sisters in music…
UTI, Soca, Pig Farmer, The Nova Project, Ed Daniels, Maria the Mexican, Bryan Alford, Larry at Awestruck, Joel at Element, Matthew Russo, Ben Brodin at ARC, Lisa at Chism PR, Amy at Backstory Images, Brian Turner, Eric Stark, The Reverend Jimmie Bratcher, The Regular Joe, Shea, Andrew and Todd at the News Press, Rick Brown, the Music dept. of MWSU and Benedictine College, this year's fairs and festival boards, all our agencies, Andrew Riley at Keen Meanie Design, Wegen Picks, Dean Markley Strings, Godin Guitars, David Burke, Photographers, Videographers, Sound and Lighting Crews, Fat Guys in Women's t-shirts and everyone on our select mailing list. You guys are the best and we wouldn't be here without you.
Happy New Year!!!!!
I could talk at length about almost any show this year, the people we met and what it took to pull it off.
2015 is already holding some really magnificent opportunities for us and I can't wait to share them.
Thanks for being a part of the journey with us. Wishing you and yours all the best in the new year. Peace.
jason and co.