Solo show in coordination with the St. Joseph Museums and the the St. Joseph Music Foundation.
Music at the Mansion
Wyeth Tootle Mansion
11th and Charles
St. Joseph MO
Saturday, April 1, 2017
12:30pm – 5:45pm
$5 at the door (8 and under are free)
I'll play at 2pm on the ground floor this year. Lots of other friends and talented acts all day long including Under the Big Oak Tree, Stephanie Gummelt, Jerrad Hardin, Ronnie and Tad, Jerry and the ReAgents.
Adult and kid friendly! See you there (come say hi)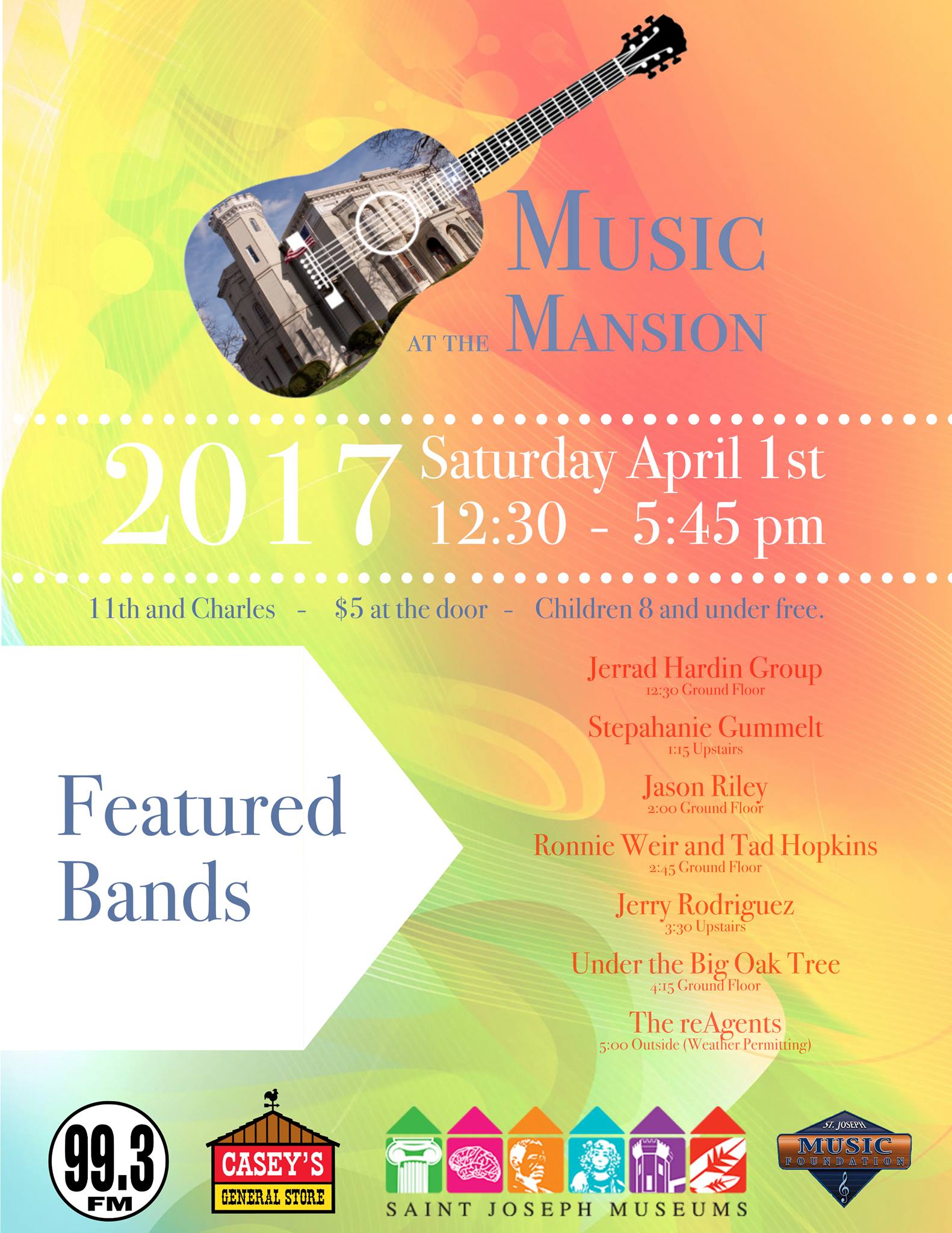 http://www.jasonriley.com
http://www.stjosephartsacademy.com
http://www.socajukebox.com