SERIES PRESENTED BY:
Nodaway Valley Bank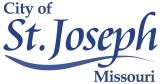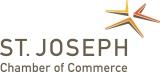 Save the date for our upcoming
Parties on the Parkway Series!
May 11
5:00 p.m. to 8:00 p.m.
Soca Jukebox
Island Rock
(rain date May 18)
SW Parkway & King Hill Drive
June 8
5:00 p.m. to 8:00 p.m.
Kalani
Rock/Reggae/Classic Rock
(rain date June 15)
SW Parkway & 28th Street
July 13
5:00 p.m. to 8:00 p.m.
State Line Drive
Pop/Country
(rain date July 20)
SW Noyes & Messanie, Parkway A
August 10
5:00 p.m. to 8:00 p.m.
Heather Newman Band
Soul Blues
(rain date August 17)
Corby Pond
SAVE THE DATE:
Rockin' on the River
August 26, 2017
4:30 p.m. to 8:30 p.m.
Remington Nature Center
Missouri Riverfront
Classic Car Show 4:30 – 6:30 p.m.
Fireworks
Casey Brett – Country
BOCC – 80's Cover Band
PARTY FAQs:
Food and drinks are available for purchase – some vendors are cash only.
Please bring lawn chairs or blankets.
No alcoholic beverages may be brought in to the event.
Proceeds benefit the Friends of the Park.
Thousands of residents come out each year to locations along St. Joseph's parkway system to soak up some sunshine, enjoy refreshments and listen to some great local and live music. Admission is FREE so there's no reason not to join the fun.
PARTIES ON THE PARKWAY SPONSORS:
(as of April 27, 2017)
Presenting Sponsor:
Entertainment Sponsors:
Urgent Care Express
Fireworks Sponsor:
Blue Cross Blue Shield of Kansas City
Platinum Sponsors:
American Family Insurance
Custom Truck & Equipment, L.L.C.
K-JO 105.5
KQTV
Missouri American Water
Missouri Western State University Athletics
Plasma Biological Services
O'Malley Beverage
Suddenlink Communications
Triumph Foods
Gold Sponsors:
American Electric Company
KCP&L
Silver Sponsors:
DuVall Lawn Care
East Ridge Car Wash
Kelly Services
Bronze Sponsors:
Advantage Title
Pine Valley Contracting
St. Joseph Chamber of Commerce
3003 Frederick Ave.
St. Joseph, MO 64506
(816) 232-4461