Have you ever done something really stupid? I mean, you just mess up in a big way. You are embarrassed or worse. Perhaps you did some damage to someone or something you love?
Well, that happened to me the night I backed over my prized les paul on stage with Soca Jukebox at the Voodoo Lounge. You could hear a collective gasp from the crowd as I knocked it over and stepped right on it!
Smooth Move, JR.
It's all fixed, looking good and better than ever now. But, as an effigy, a reminder of sorts of that dark moment, Ben L. from Soca constructed this beautiful model of my guitar (neck broken just right too!).
He did a great job on it. I know that he put a lot of time and energy into it. I've got it hanging in the studio now and will treasure it always. It's a constant reminder to "be careful", "don't be klutz", "try not to break stuff".
But when you have one of those moments, it's good to have a friend who can both call you out on it and bring a little levity to the situation.
Isn't that what friends are for?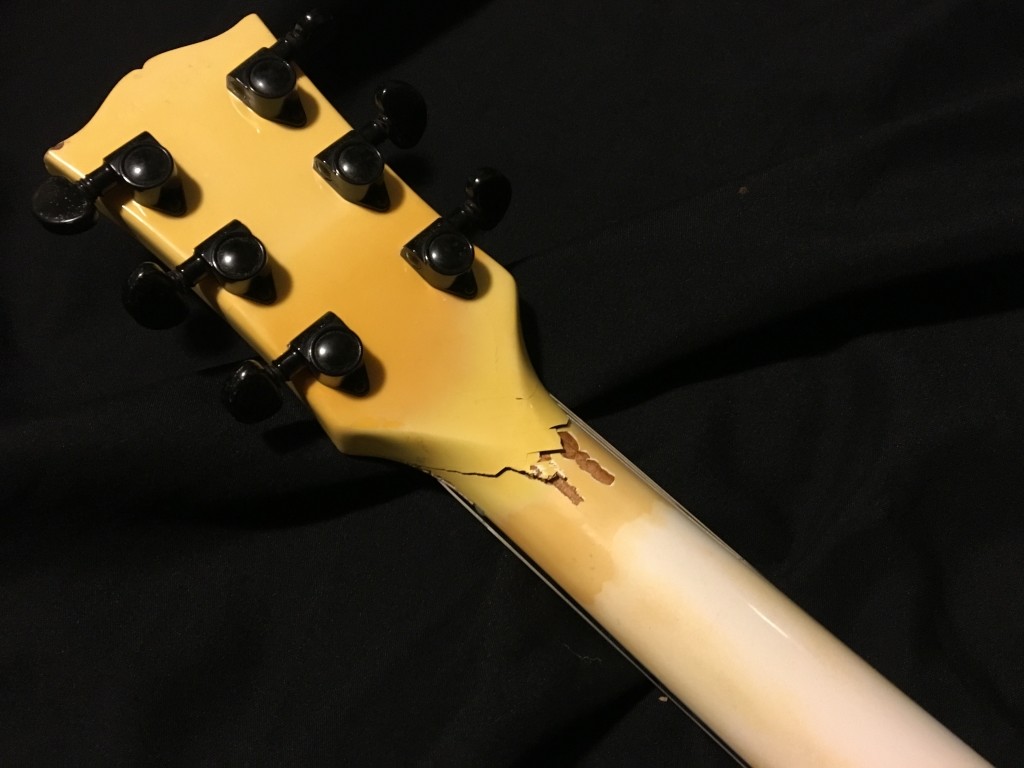 http://www.jasonriley.com
http://www.stjosephartsacademy.com
http://www.socajukebox.com