Coda 2019 –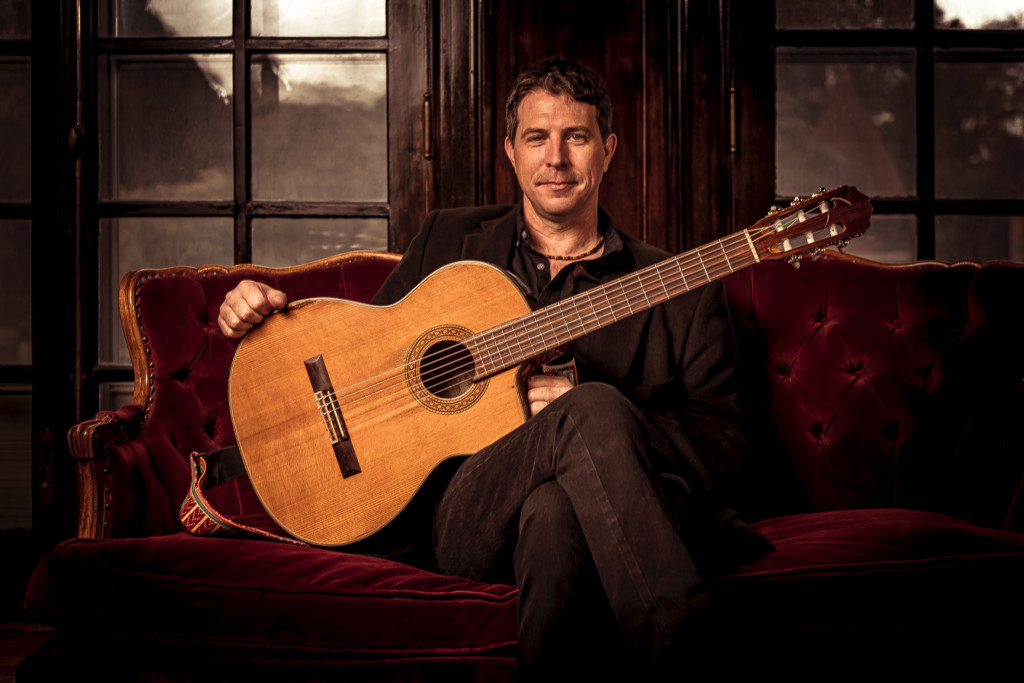 (Photo courtesy Tyler Osborn Studios, Photo Day @ the SJAA, 2019)
A little synopsis, some deep analysis and "just the highlights, please" from the year in rock, 2019.
It's fun to play music with your friends.  We covered over 7000 miles…
122 Dates with 20 different acts in MO, KS, NE, SD and Northern FRANCE.
Top 5
Jason Riley Solo – 40
Soca Jukebox -25
St. Joseph Arts Academy – 19
Under the Big Oak Tree – 10
The Nova Project – 8
Achievements
Soca Jukebox lifetime income buys our home.
Our bassist and Soca J accountant keeps exacting records.  Playing with the band over our years together has literally bought our home.  Thank you, Soca Jukebox and God Bless You.
Education–  MasterClass with Carlos Santana, Steve Martin, Herbie Hancock
I like to learn stuff and just see how other teachers… teach.  There were fun classes to take through MasterClass.com.
Passport renewal.  Will travel and can again.  No watch lists they told be about.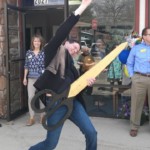 St. Joseph Arts Academy – We bought our building!   We cleaned in out, tore it down, built it up and cleaned some more.   We got new gutters, it flooded, we water proofed,  it flooded some more and lots of new carpet and painting.  We grew from 5 to 10 new teachers, celebrated our 100th student, held our own new events (Academy @ the Mansion, Photo Day and more), we played Hawkfest, JoeStock and Bluegrass Battles Hunger (19 performance opportunities in all for our students).  Whew.  The best is yet to come in 2020!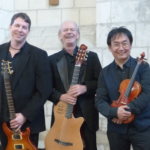 Nova Project – Tour de France
I went to France to play some eclectic classical-prog with Anthony and Ken in March.   My french is not better for it.  So great to see the family and friends I've been missing there.  It was a great run with a variety of venues from churches to festivals.  All well attended and well received.  Thank you, T and K!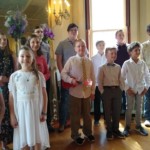 SJAA Academy @ the Mansion – This SJAA special event was over-sold, packed and huge success for our students and families.  We are expanding to 3 sittings in 2020.
SJAA Maestro Series – Roddy Barnes
Our first educational weekend with guest clinician, Roddy Barnes.  Great classes in piano styles, songwriting and gospel singing.  Thank you, Roddy!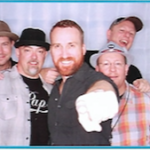 "When the Levee Breaks" Soca Summer Tour
2019 was literally the year it would not stop raining.  It gets hard to cross rivers when they cover the roads.  Never the less, Soca J completed it's 17th summer touring season without a hitch and in-style.  Thanks to the boys and their families for a great summer of fun music.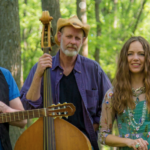 Coda – Under the Big Oak Tree
'Twas an honor and privilege to work with this amazing group of the last few years in collaboration.  Then, to get the actual "tap" to join this band was incredible for me.  Thank you, Simon, Kristen and Doug for including me among friends.  When player's lives take a positive turn, things can change for the band.  We had to put UBOT into hibernation in 2019.  We'll play together again as the music demands.  Stay tuned.
Silo Shows – Essence of Australia
This wonderful client put our trio to good use for their special events all summer.  Great trio.  Made tons of new friends along with the good music for them.  Essence is a global company based in KC that designs and markets Wedding dresses.  Really superlative stuff.  Lots of well-dressed, well-mannered folks who can appreciate a good party (and good music).
Craig/Kenny 
One of our annual shows is the holiday party for Mosaic Life Care and we always try to give them something a little special.  This year was really a lot of fun the incomparable Kenny Glover on Sax (KC All-Stars, BMW) and the ubiquitous Craig Kew on Bass.  I played also and smiled the entire time.  Wish I had a photo or video but it must remain in my memory until we meet again.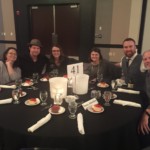 New Year's Eve with Soca Jukebox
Great to be able to close out the year with Soca in our home away from home, the landlocked Kearney, NE.  We have made so many great friends there over the years.  Got to say… been a while since I've seen a great new year's party like this one.  Everyone turned out, participated fully and it was a party well-planned with the Younes Center that pulled out every stop and brought the new decade in right.
In Memoriam – "To the Good Friends We've Had, To the Good Friends We've Lost, Along the Way." – No Woman, No Cry – Bob Marley
Beverly Barlow – "A kid can't have too many Grandmas."  Adopted me like one of her own.  Inspiring lady that worked very hard her whole life.  A generous and wonderful example of what it means to be a good person.
Buddy – Our first family dog.  He was a rescue and wasn't with us long but made a great impression on us taught us all a lot.  A tough day and decision to ease his pain.  Surely, there is a treat, a warm blanket and a fire place in doggy heaven.
Ted Paxson – Ted will be remembered as our personal "greatest of all time" guitarists.  An amazing musician.  A true one-of-a-kind.  Could be kind of tough on you but always encouraging and respectful to me.  A huge loss in our musical community.  He truly made a mark on the many talented musicians of his generations and all that followed.
Kirk Wallace – My cousin and my first guitar hero.  Gone too soon.  Kirk and my family made a huge impact on my desire, my opportunity and my ability to play the guitar.  Inspired me in all the best ways and demonstrated a possibility and a love for our instrument.  Thank you, Cousin.  Love you, man.
Jerry Taylor – Our fun, family friends lost their patriarch.  I was lucky enough to witness at least a few good parties with Jerry "preachin'" and blowing a  little harp.  This is belly laugh stuff.  A wonderful figure in our life who also took me in as a stranger and never looked back.  Peace to every Taylor.
JR McDaniel – A former student and then friend.  Our families are great, long time friends.  So grateful for my time with him.  God doesn't make mistakes but it's impossible to know his plan.  Truly awesome to know JR as a young man, watch him grow into adulthood and meet his own growing little family.  Love to his whole family.
Hug them and tell them you love them.  Everyday.  "That's all I have to say about that".
Books – I like to read 'em.  Slowly.  Here's the list I managed in 2019.
Tools of Titans – Tim Ferris
Born Standing Up – Steve Martin
James Allen Treasury (Complete works)
Mastery – Robert Greene
The Biggest Lie in the History of Christianity – Matthew Kelly
The Wit and Wisdom of Mark Twain (Quotations)
Magnetic Marketing – Dan Kennedy
The Awakening of Intelligence  – J. Krishnamurti
Make You Happy Customer Service –  Keith Lee
No B.S. Guide to Maximum Referrals – Dan Kennedy
Good to Great – Jim Collins
Zen Guitar – Philip Toshido
The 10X Rule – Grant Cardone
On Power – Gene Simmons
The Miracle Morning – Hal Elrod
See You at the Top – Zig Ziglar
Fanatical Prospecting – Jeb Blount
Audio Books – Really prefer the kind you hold but…
The Organizational Mind (Daniel J. Levitin)
Goals and Vision Master Course (Nightingale Conant)
Podcasts – After giving up the classic rock and NPR stations, these are my favorites for the car rides.  Silence is also good.
James Altucher
TeacherZone
The Art of Charm
Joe Rogan
Jordan B. Peterson
Got any recommendations?
Hope your 2020 will be the best year yet.
Sincere THANKS for you encouragement and support.
I'm truly living my dreams.  Don't forget to remind me.
Love to yours from ours,
jason
https://jasonriley.com
http://www.stjosephartsacademy.com
http://www.socajukebox.com